Centrometal CentroPelet ZVB hot water boiler for central heating with built-in pellet burner, power 14-29 kW.
It independently supplies pellets using a screw conveyor and ignites them using an electric heater.
Automatic switching on / off of the stove is possible.
High boiler efficiency.
Low emissions of harmful compounds in flue gases.
Possibility to set switching times.
The compact design allows the boiler to be placed in small boiler rooms.
Factory-installed HPP circulation pump, safety valve, pressure switch, expansion vessel and automatic vent pot.
In addition, a wi-fi module can be ordered, with which it is possible to monitor temperatures and control the operation of the furnace via a mobile application.
Integrated pellet tank.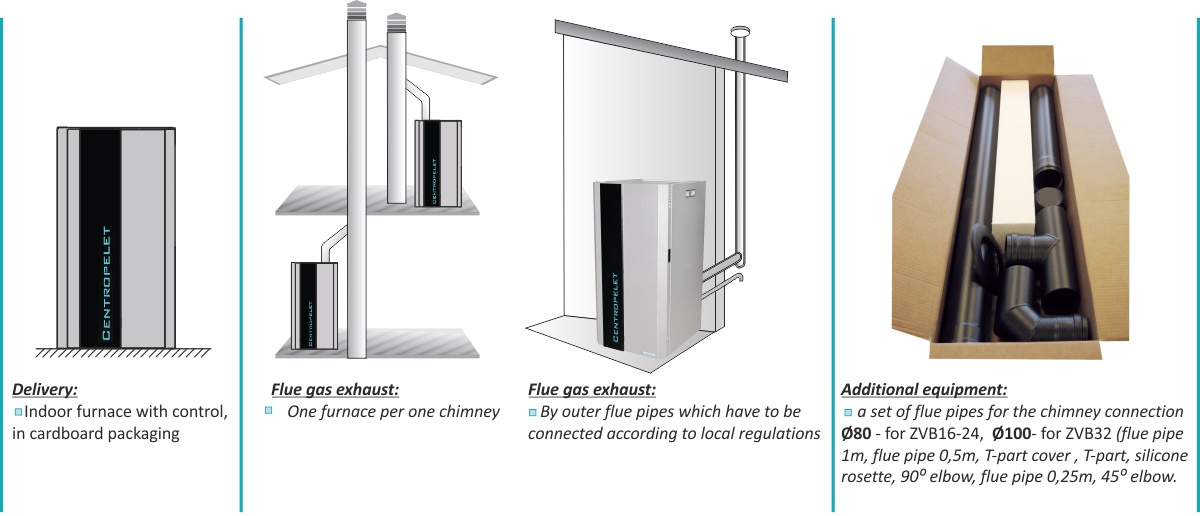 ——-