BDZ 01 is a stainless steel disinfection tread designed for fixed installation in the floor. When passing through the area, work shoes are disinfected. The level of the disinfectant solution is adjustable by extending the dressing neck. By removing the overflow, the tread can be dried. Removable grilles make it easy to maintain and clean the equipment. The upper edge of the tread is set at floor level.
On request, it is possible to make disinfecting treads of any size, or a grille through which pallet trucks can be driven.
Disinfectant solution not included.
Delivery includes:
– tread frame, 3 grilles, siphon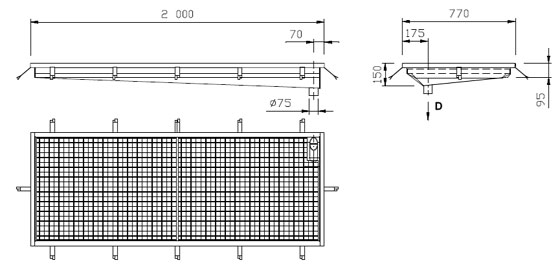 D – drainage 63mm