BSNZ 01 is a hanging anti-vandal toilet bowl made of matt stainless steel. The housing is made of 2 mm thick stainless steel with a 3 mm thick seat. The edges of the seat are rounded for greater comfort.
This toilet bowl is also designed to minimize the possibility of self-injury – intentional fractures of hands, fingers, etc. This set does not include parts that can be removed without special tools.
The wardrobe is also available in a version for people with disabilities – BSNZ 01 INV
Thanks to its design, BSNZ 01 (INV) is suitable for prisons, diagnostic institutions, psychiatric medical institutions and institutions with high demands for damage resistance.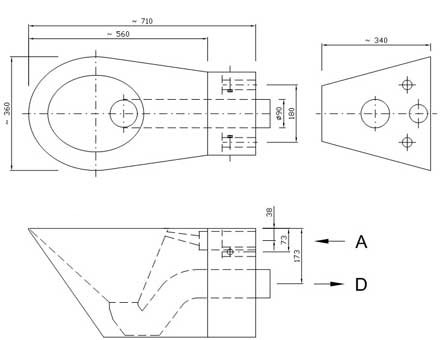 A – supply
D – drainage