STYL 500/130
Dist. of the holes/ depth (mm)
Height (mm)

Weight without water
(kg/članku)

Heating surface
Water content
Output
DIN EN 442

75/65/20°C
500/130
580
3,80
0,170
0,80
70,0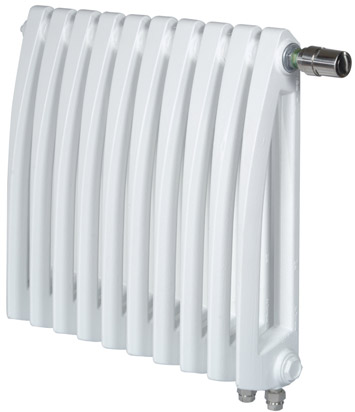 ADVANTAGES OF IRON CAST RADIATORS:
longevity
corrosion resistance
possibility of installation in tall buildings thanks to high working pressure
possibility to adapt to the needs of the space (article design)
good price
As standard, radiators are delivered in batteries of 10 cells, which are painted with a gray base color. It is possible to order them factory-assembled in batteries according to the customer's needs, fully equipped with the necessary accessories and finally painted.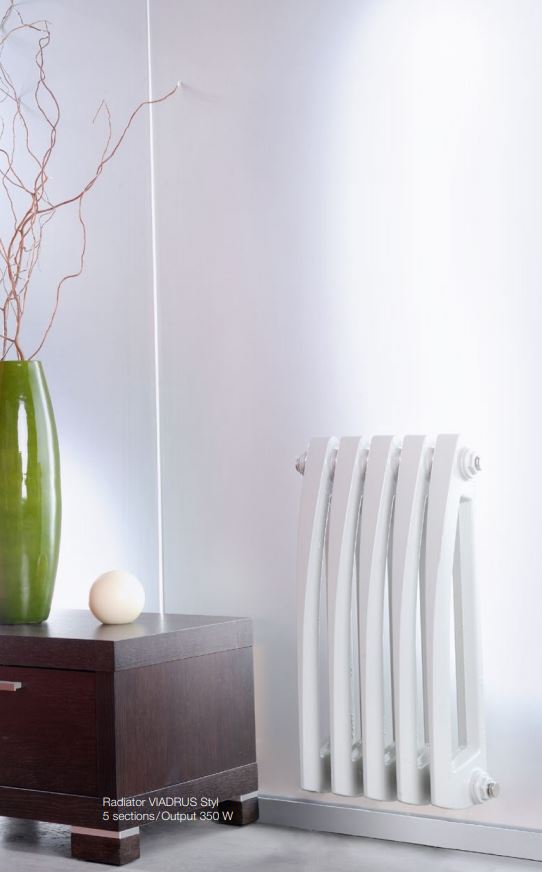 WARRANTY
The manufacturer gives a 10-year warranty on the radiator body.