SAMSON 3/4 "type 5D – air regulator for solid fuel boilers
The air regulator closes the air inlet flap when the temperature rises.
Control range: 30-100 ° C
Maximum allowable temperature: 130 ° C
Maximum allowable pressure on the sensor: 10 bar
Connection: 3/4 "G
The position of installation can be both horizontal and vertical.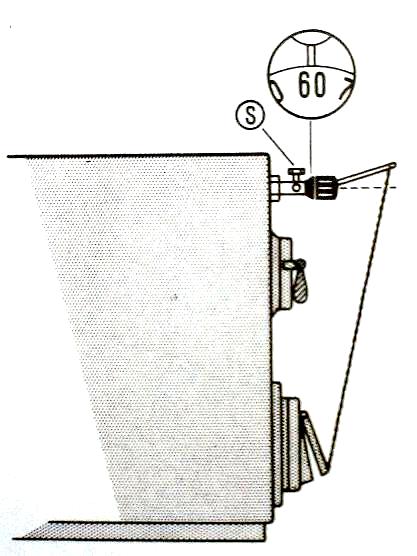 If installed horizontally, the hexagon bolt (S) must be on top. In this position, red numbers and a red mark are used for control.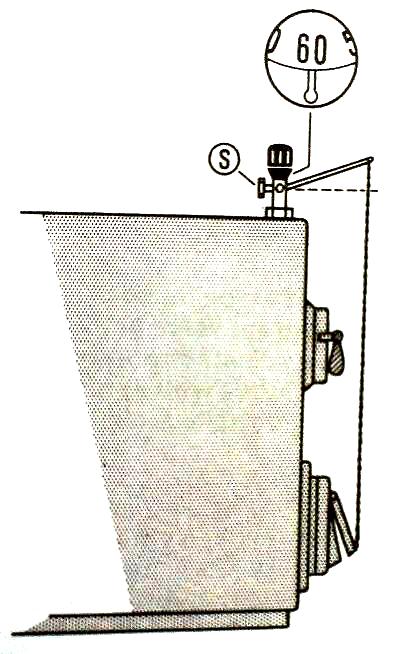 For vertical installation, the hexagon screw (S) must be located at the rear, and then white numbers and a white mark are used.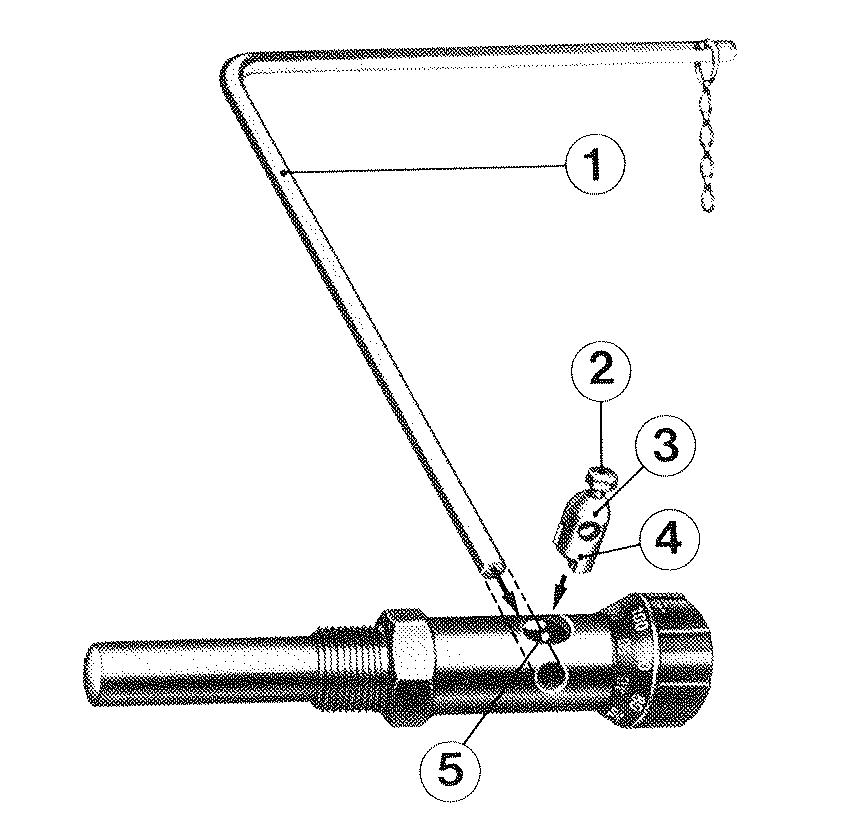 Installation:
The connection point must be firmly connected to the controller. Attach the regulator to the boiler with hemp or sealant (do not use sealants). If the lever handle (1) obstructs the loose hex screw (2) so that the handle can rotate, or if removal of the handle is unavoidable, loosen the hex bolt, remove the lever handle and pull the connecting part (3) out of the hole (5).
Be careful not to damage the thread during tightening
When refitting the lever handle, insert the coupling so that the rectangular cover (4) sits on the hexagon of the connection point.
Regulation:
CAUTION!
Before adjusting, first check the air inlet cover – whether it can move freely and close tightly (there must be no possibility of foreign bodies entering).
Use the control lever to set the appropriate flow temperature. Allow the boiler to heat up slowly until it reaches the set temperature.
Position the lever handle so that its shorter part is facing forward, in a horizontal position (the area drawn in the first two pictures), so that the chain hangs vertically above the air inlet cover.
The lever handle is fixed in this position with a hexagon screw (2).
Be careful, the screw must act on the flat surface of the handle, not on its edge (corner). Shorten the chain so that the throttle cover remains open by approx. 1 mm.
Work:
The desired flow temperature is set by turning the controller lever. A value scale should be used so that the appropriate marking on the controller handle depends on the position at which the controller is installed:
– in the horizontal position: red numbers and a red mark
– in vertical position: white numbers and white marking